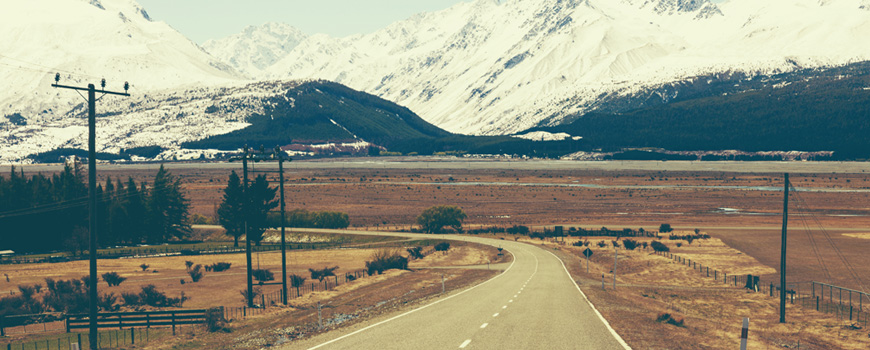 New Zealand has so much to offer for such a small place. The country coastline has many beaches, national parks, volcanoes in the North Island, alpine grandeur incorporate glaciers, snow-capped peaks and unbelievable mountains and lakes. You can travel from Christchurch to Queenstown to discover the beauty of Franz Josef glacier and experience Milford Sound and enjoy waterfalls, lush greenery and stunning nature. If you are in Queenstown, you can enjoy the magnificent, turquoise Lake Wakatipu, or you could drive and pass through barren, high mountains that glimmers with snow in winter and looks inviting for a hike in the summer. Enjoy the night life in this this small, yet busy town. There are so much to see and do in Queenstown, and the best getting around is on a campervan. Drive as you please, sleep under the sky and save money on your accommodation.
If you are starting your campervan holiday from Auckland, there are shit loads of things you can do; hiking through scenic regional parks and trekking up volcanoes for panoramic views of the city, sailing, jet boating and island-hopping in the Hauraki Gulf, head up to colonial towns, or just sit back and enjoy wineries with a view. There are endless entertainment in Auckland, and it's such a big area. The best way of getting around this massive playground is on a campervan dude! Cheap, comfy and provide you with the all in one transport and accommodation.
Or if you are picking your campervan from our Christchurch depot, make sure you enjoy the culture, outdoor activities and amazing gardens of this wicked town. Southern Alps is in the west and the Pacific Ocean is on the east, this is the largest region in New Zealand man, so much things to do! Bet you have never experience the landscape like Aoraki Mt Cook or the Southern Alps. It's a massive land, too expensive if you want to hit it all using a bus or by tour.
For the best deal in your campervan hire New Zealand, you should book with Wicked campervan rental. They have got loads of discounts and you get value for money dude!!