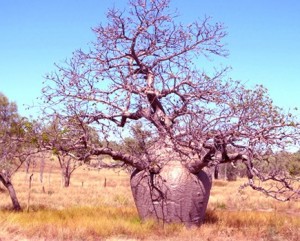 From Darwin cruise West towards Kununurra. A little further is the turn off for the Gibb River Road and El Questro, so if you've hired a 4WD then get going baby! El Questro is a great place to stop for a cold beer and fish for barramundi, set on a remote Kimberley Cattle Station.
If you want to see the Bungle Bungles then you need to take into account that it's around 250kms south (which means you gotta do another 250km to get back to Kununurra). But it's worth it – the Bungles (Purnululu National Park) are amazing and the orange and black domes have borne witness to sacred aboriginal rituals for over 20,000 years.

Remember though – you can only ride the dirt tracks if you hire a 4WD – so you kids who've hired a 2WD Campervan need to stick to the Great Northern Hwy! Boring stuff aside – further along the Gibb River Road, you'll see wild Emus, big red Kangaroos and more Gorges than Beyonce (because she's gorgeous…get it?!). Aaahhh.
Tunnel Creek is comprised of a myriad of bat-filled caves, with fresh water flowing along the ancient red sandstone walls. Perfect for exploring during the day as it gets very hot around midday! Windjana Gorge is equally impressive, with massive sandstone cliffs and crystal clear water. Stop off and make out for a few hours.
Bell Gorge and Bell Falls are particularly beautiful and perfect for a swim, so be sure to check it out along the way to give your 4WD Hire Vehicle a rest! There's a heap of secluded places to camp out and gorges to swim in, so take your time along the Gibb River Road and really take it all in!
Up ahead and closer to Broome is the beautiful Cape Leveque. Cape Leveque is the northernmost tip of the Dampier Peninsula and set on remote, pristine coast. The colours of the land spring to life as the red of the desert collide with the pure white sand and deep azure waters of the North-West.
Be sure to check it all out – lucky for you the 4WD package includes access to the Gibb, Bungle Bungles and Cape Leveque! Woo hoo!!! This is one of the great road adventures on Earth and one you'll never forget! Want to hire a Campervan or 4WD in Broome or Darwin? Looking for cheap car hire in Broome? Well call them guys and get discounts on your rental.